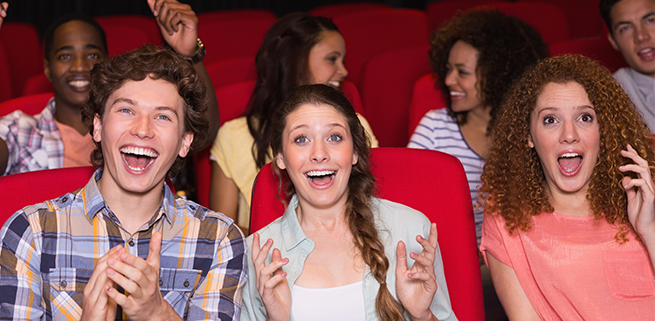 With the Golden Globe awards happening last weekend and the Oscars and BAFTAs just around the corner, there's a definite movie buzz in the air. But the cinema's not cheap these days, so you'll want to spend your cash wisely (and still have some pennies left over for snacks). Why not take a look at our rundown of some of the latest movies to help you decide what takes your fancy…
Oh, but before we get started, don't forget your proof of age photo ID card if you're going to see an age-restricted film. At just £15, My ID Card costs hardly any more than your average cinema ticket. This official, PASS-accredited photo ID Card is accepted by many cinemas across the UK and fully endorsed by the Home Office and The Association of Chief Police Officers (ACPO).
Ok, shh, who's whispering at the back? Let the show begin…
La La Land
Singing? Check. Dancing? Check. Ryan Gosling? Check! In this musical for the modern age, Mia (Emma Stone), an aspiring actress, serves coffee to movie stars in between auditions, while jazz musician Sebastian (Ryan Gosling) tinkles the ivories in dingy bars. Ah, it's all so simple and romantic…until that complicated old devil, success, huffs and puffs at the door of their fragile love affair. Will the dreams that brought them together now tear them apart? With a few Golden Globes under its belt already, we reckon this one's got a rainy Sunday afternoon classic written all over it.
Manchester-by-the-Sea
No, it's not a documentary about the football team on their summer hols. In this soulful heartbreaker, the plot follows an uncle, Lee, who looks after his teenage nephew, Lucas, after the boy's father dies. Lee wrestles with the ghosts of his past while attempting to deal with a future he didn't foresee – and doesn't feel equipped to deal with. Leads Casey Affleck and Michelle Williams have both received Oscar nominations for this powerful tale about the people we love and the things we regret. Best pop a tissue in your bag along with that photo ID.
Moonlight
Moonlight chronicles the life of a young black man from childhood to adulthood as he struggles to find his place in the world while growing up in a rough neighbourhood of Miami. A timeless story of human self-discovery and connection, this drama picked up the Golden Globe for Best Film. It is rare to experience a narrative that so openly explores what it really means to be a black gay man in America today, yet this profoundly moving portrait shines an important light on that journey, with both delicacy and power. Don't miss it.
Split
Loved Unbreakable, The Sixth Sense, Signs and The Village? Maestro of the supernatural blockbuster M. Night Shyamalan, turns his directing hand to psychological horror in this thriller starring James McAvoy. After a birthday party, three teenage girls are kidnapped in broad daylight. Their captor Kevin (James McAvoy) locks the trio in a windowless room, then proceeds to scare and confuse them with a frightening array of 23 alternate personalities; ranging from an obsessive clean freak to a nine-year old boy. To escape, his captives must convince one of the personalities within him to set them free, before the arrival of the 24th and final personality, the "beast". The only thing scarier than a creepy movie like this is a creepy movie that's based on a true story. Wait, this is based on a true story? Yikes.
That's not all folks
The avid movie-goers among you have a 2017 ahead that's filled to the family-sized popcorn bucket brim with sequels. Keep speeding with The Fast & Furious, swashbuckle once again with Pirates of the Caribbean, and go Fifty Shades Darker with Christian Grey. Later this year, you've also got War for the Planet of the Apes, Guardians of the Galaxy: Vol 2 and Star Wars: Episode VIII.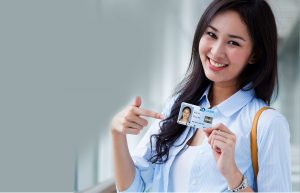 Not all these films require proof of age, but whatever you're going to watch, it's always worth checking the certificate rating and keeping My ID Card in your wallet – just in case. Apply today and you won't have to miss out on any of 2017's biggest movie moments.  My ID Card costs from £15.
And there's more good news…when you sign-up for a My ID Card, you instantly get 12 months free membership to My ID Rewards (worth £12), allowing you to purchase Odeon Cinema tickets for only £8.65*, buy discounted gift cards enabling you to save 10% on Cineworld tickets.  Plus you can save £££s at selected high street and online retailers. (terms and conditions apply).  Watch this video to find out more about My ID Rewards.
*Excludes Odeon Cinemas in London and M25.
https://www.myidcard.co.uk/wp-content/uploads/2016/01/468812482.png
436
655
My ID Card
/wp-content/uploads/2016/01/logo-card.png
My ID Card
2017-01-12 10:17:17
2017-01-12 10:20:26
New year, new movies, new photo ID card