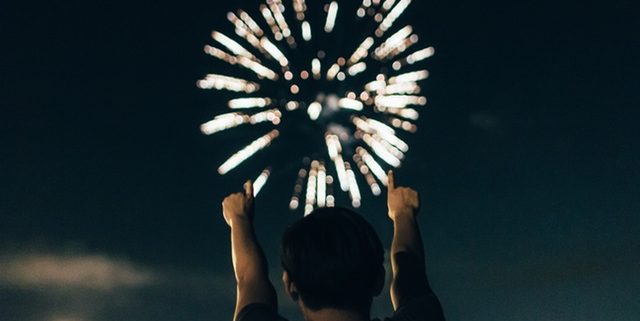 Ah, who doesn't love a fireworks party? Remember, remember the 5th of November… For most of us, it's been a special date in the calendar since we were knee-high to a grasshopper; covering our ears with our bobble hats when the bangs got too loud, nibbling on a toffee apple and asking our parents for just one more sparkler before bedtime.
Now you're all grown-up, you might be thinking about planning your own fireworks party, so here are a few things you need to know to make it truly banging…
Remember, remember…your photo ID
You can't buy fireworks if you're under 18, so make sure you have official proof of age such as My ID Card, accredited by PASS, the UK's national proof of age accreditation scheme and fully endorsed by the Home Office and The Association of Chief Police Officers (ACPO).
If you don't remember your photo ID card, you'll basically be limited to party poppers…Yeah, imagine the silence in the crowd.
More seriously, you could be fined up to £5,000 and imprisoned for up to 6 months for using or selling fireworks illegally.
Don't miss your curfew
Along with proof of age, another law around fireworks is that you must not let them off after 11pm, or midnight if your party is actually on November 5th itself. The only exceptions to this are New Year's Eve, Chinese New year and Diwali, when the display needs to end at 1am. Check with your council to find out about any local rules for setting off firework, too.
So, keep an eye on time, or you could end up with a whole bunch of disappointed party guests or the police on your doorstep.
Spare a thought
It should go without saying; be neighbourly and think about for those close by. When the party's in full swing, it can be easy to forget that there might be elderly people around the corner, or young children tucked up in bed next door.
Pets, local farm animals and wildlife can get very frightened too – so keep poor old Buster and Moggy safely indoors, check your unlit bonfire for hibernating wildlife such as hedgehogs, and if you live next to stables or a farm, the party should really be happening at someone else's house.
Stay on your own turf
Letting fireworks off in the street or a public place is illegal. You should only use fireworks on private land such as your garden or where you have the landowner's permission (take note, renters). Guy Fawkes night isn't the time for a beach party either, unless you want your fireworks to be mistaken for distress flares (um…awks). Keep the seaside shindigs for the summer time. Besides, you'll get sand on your toffee apples.
For full guidance on firework safety and the law, make sure you have a read of the gov.uk website and RoSPA's Firework Safety Code
Apply for My ID Card today, and go and have a great fireworks party with your mates.
https://www.myidcard.co.uk/wp-content/uploads/2016/11/Fireworks-ID-CARD.jpg
426
640
My ID Card
/wp-content/uploads/2016/01/logo-card.png
My ID Card
2016-11-02 19:45:16
2017-01-19 16:26:01
Don't let your fireworks party plans go up in smoke